April 2014 – June 2015
Product Designer
Shortly after I joined Dropbox, a small research and development team formed to investigate new products to compliment the main storage and syncing offering. I helped focus efforts around improving team communication between people using shared folders. We designed and prototyped a number of potential products, eventually launching an internal communication tool just before I left in 2015.
---
Mobile App
We started off trying to figure out how to add chat and collaboration tools to the existing iOS app.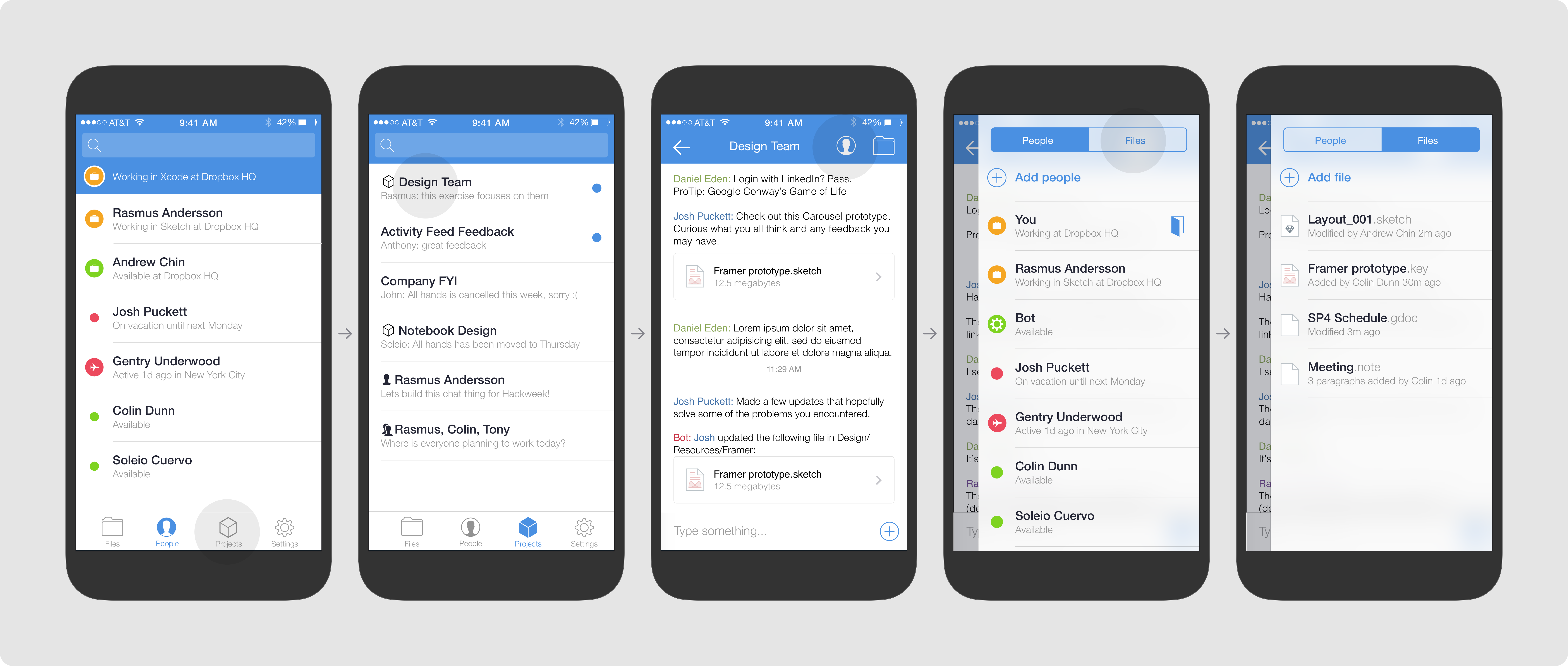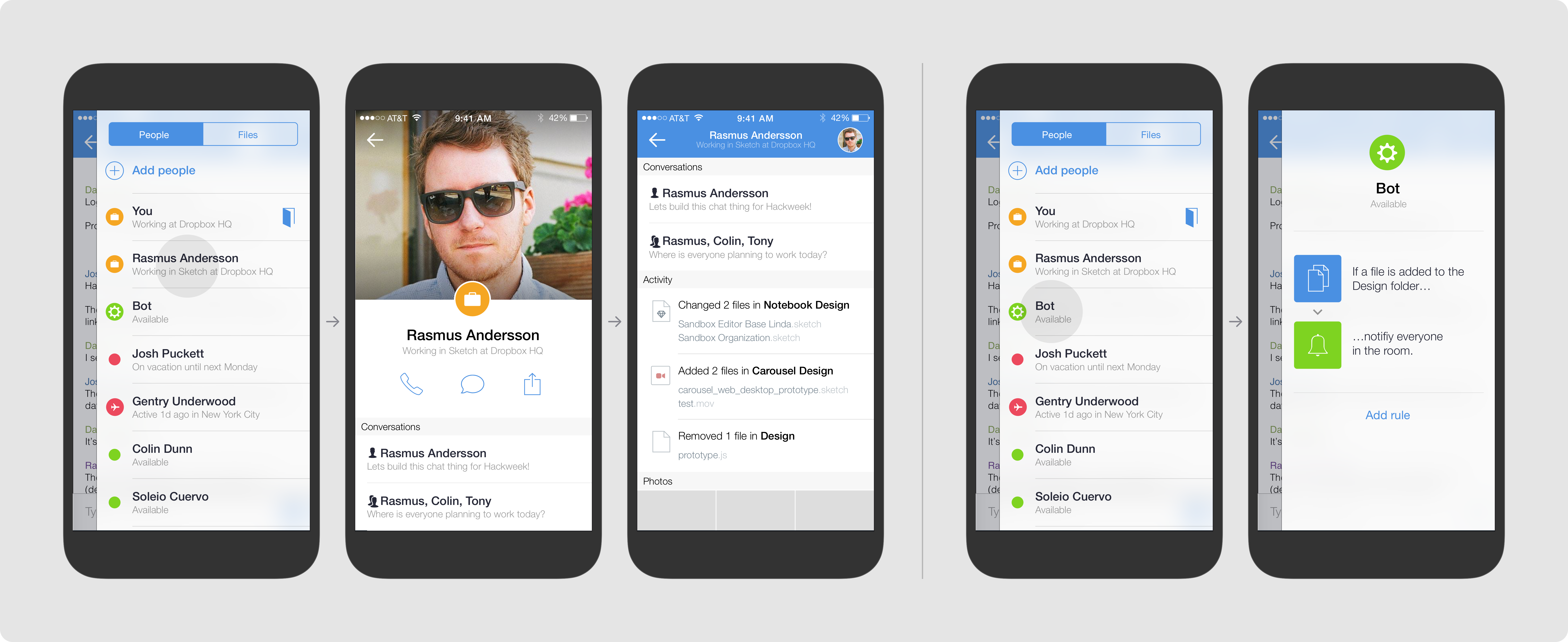 During a company-wide hackathon I attempted some bolder designs for fun 😂 It's funny to see some of these ideas crop up later in my career while working on Relay at [[Work/Public Studio]].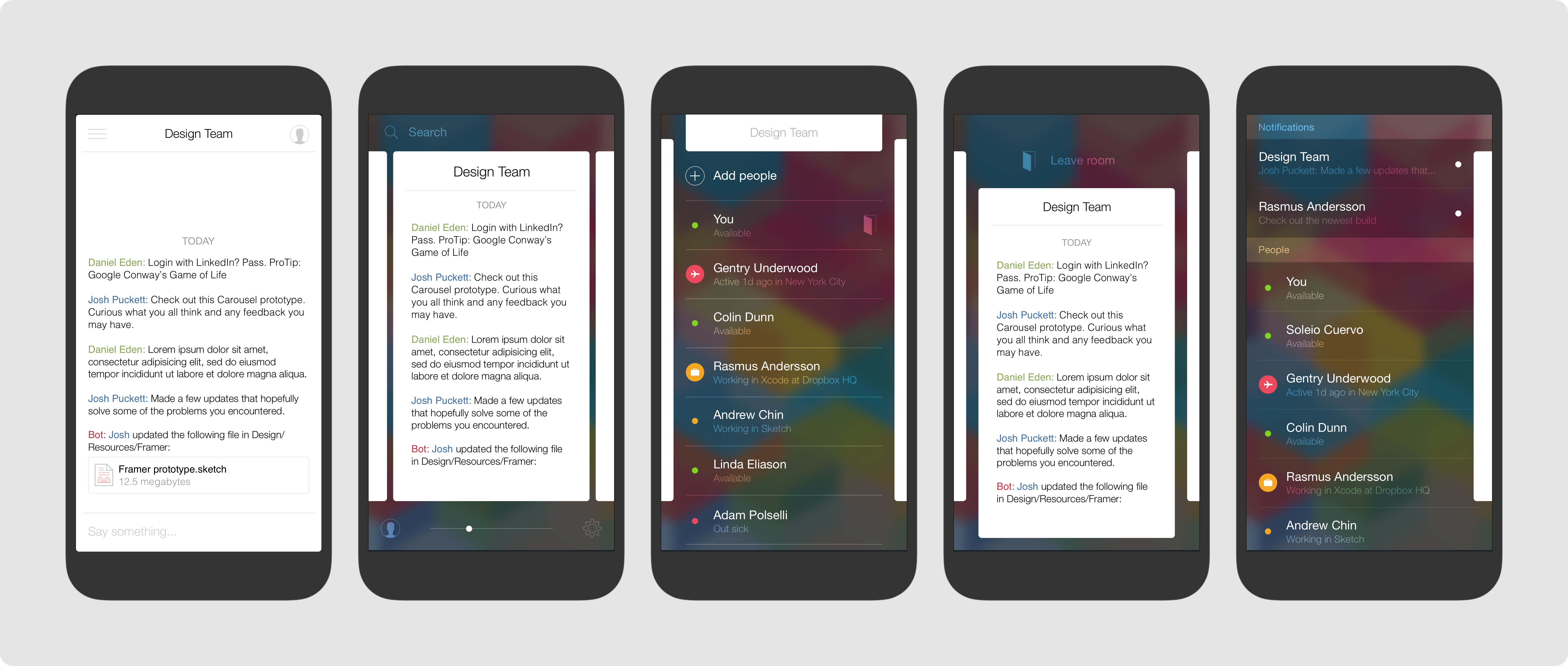 ---
Desktop App
Since Dropbox was used pretty heavily on desktop we also looked at how a native chat app could work.
---
Patents
Because it's fun to see how patent attorneys describe work 🧐
Shared Workspaces with Selective Content Item Synchronization (US10001913B2)
Aggregating and presenting recent activities for synchronized online content management systems (US9866508B2)